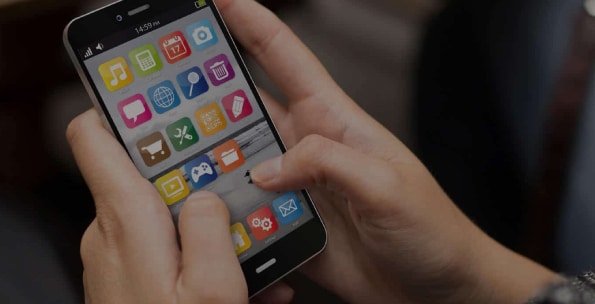 Solutions that We offer for Mobile Apps
Our beloved profession of cracking real-world issues with intelligent digital innovations is overwhelming. We convert disappointment into delight and problems into performances. Our systematic approach consists of strategic goal setting, in-depth research with all stakeholders, fantastic user interfaces, robust feature set, meticulous data recording, and continuous upgradation in line with technological updates. Trust and integrity bind us firmly with clients. We wholeheartedly work for them, irrespective of their business size or sector.
Mobile Application Design and Development Services
Irrespective of any platform and device, we have you covered to create an application for both tablets and smartphones.
As a pioneering app design and development company, we have extensive experience in making feature-packed, high-performance native applications for every major mobile platform, including Windows, Android, and iOS platforms. Companies and individuals choosing us for their mobile app development needs could rest assured that their ultimate deliverable, regardless of the technology it is built on, will always be secure, sustainable, and scalable in whatever setting it is hosted.
Using agile development methods to deliver our app development projects, our expert app developers can produce the right app, which will meet your vertical, business, and industry needs. We provide a highly flexible, proven engagement model that begins with a complete evaluation of your specific requirements to make sure that the correct mobile solution ultimately will be delivered both cost-effectively and quickly to meet your deadlines and goals. Hiring an app developer or supplementing your present team, a subject matter expert can assist you with a certain feature of your project like custom UX/UI designs, business analysis, code development, quality assurance, and/or project management. We can also meet your comprehensive app development solutions readily on the toe.
As a part of our dedication to our service quality, we always assign a devoted project manager and account manager to ensure all the aspects of your commitment with us run efficiently. At the project end, we will invite you to make an honest conversation with us on how we did, were you satisfied or not, and your feedback directly goes to our CEO.